The Art of Becoming an Artist
The extraordinary journey of getting to your creativity.
"The Art of Becoming An Artist"  is a non-fiction book about the extraordinary, surprising, and joyful journey of finding your way to your own creative universe.
Every artist I have ever known or heard about, has faltered at some point in pursuit of their art. Call it what you will. Blocks, obstacles, hitting the wall, tossing your painting in the ocean, shredding your manuscript; we have all stumbled at some point. We have all shut down. Failed to produce. Failed to create.
This is Who The Book Is For
FOR ARTISTIC TYPES IN EVERY
CONCEIVABLE GENRE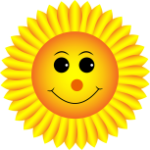 Explore the inner journey to
your creativity!
I'm a writer.
I'm a therapist.
I am, or have been, referred to as a teacher, facilitator, instructor, professor, workshop leader, guide, guru, consultant, coach, group trainer — all for the purpose of pursuing the art of creativity.
As a writer, I write or have written newspaper columns, short stories, screenplays, poetry, diaries and journals, journals, journals, research articles, a book chapter, novels (not yet published), and most recently, and most profoundly at this moment in my life, a book about the process of getting to your creativity, "The Art of Becoming an Artist".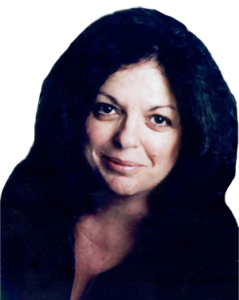 I was born in New York, then grew up in New York and Miami Beach, literally half and half. Nine years in New York, nine years on the Beach (though not sequential), until I went away to school at eighteen.
I was born, I learned to talk and, finally, I learned to write.
From that moment on it was pretty much decided what I wanted to do with my life.
I wanted to write. Which I did. For a very long time.
This is a little bit of what I think...
This is a little bit of what I think…
The Basic Premise
My Course, The Book, My Life (really…)
When I started putting together the outline for my very first course, I decided to be as pretentious as possible.
No, not really. At the beginning I actually decided very little. It just sort of came. Baby step, by baby step.
But what I intentionally did do immediately, was to come up with the Three Principles of Art.
That is a bit pretentious, no? Ah, well.
Here is a brief introduction to…
Dari's Three Principles Of Art
Principle #3 – PROCESS, PROCESS, PROCESS
Process, process, process is divided into two major categories:
Work at finding the things that help you do your art.
Work at finding the things that get in your way.
Corollary 1:
Finding the things that help you do your art, and finding the things that interfere, are both everlasting processes.
Corollary 2: There is NO correct answer. There can be nothing prescriptive about the RIGHT way to do your art. By its very nature, creativity is about originality. Originality is an individual thing. It's about your thing. YOUR WAY. It has to be.
This is a list of where, what, and when...
This is a list of where, what, and when...
But perhaps, most importantly, I have done this tremendously successful and unique program with every kind of student, from ages seven to eighty-five, from pretty much every profession, occupation, career, vocation, and 'non-career' I can think of, with an extraordinary array of nationalities, cultures, and heritages, who simply (or not so simply..) are yearning now, or have been yearning forever, to find the way to get to their art.
Any Art. All Art.
This is what some people think of it all...
This Is What Some People Think Of It All…
This course is excellent, and I would suggest it to everyone at EA." "The things I learned about myself and how I hinder my own creativity are invaluable." "Dari was an awesome teacher that got to us on many levels. She helped me… harness my creative energy into a form that should help me be more productive." "Things I found least useful in this course:" - "nothing."
"(The teacher was) awesome. One of the best teachers I've ever had. The course was awesome. Probably the most stimulating course I've ever taken." "Amazing instructor. Very good and passionate. She is very knowledgeable. A course that deals with an aspect of writing that other classes do not talk about."
"Darylynn is a wonderful instructor. She has the ability to help people begin, or resume their writing. The atmosphere was positive, safe and stimulating. What a fabulous course. Thank you Dari!"
"It combats head-on what it is that gives you a fear of writing. Dari is an amazing instructor." "Nothing short of brilliant!" "I had no expectations and the course was great at bringing things out of me." "Excellent to draw out personal strengths and talents." "The opportunity to explore something I haven't done before."
NOTE FROM DARI: Many of these quotes, ranging from 2002 to the present, are comments made by students on anonymous course evaluations. Quotation marks separate out comments made by different individuals.